Do you know when your equipment needs service? Don't let catastrophic failure shut down your building…We can schedule your maintenance program!

24 Hour Emergency Service
We offer 24 hour emergency service for those times when you do have a failure. For after hour emergency service, simply call the appropriate number listed above, and follow the prompts for service. One of our technicians will get back to you ASAP.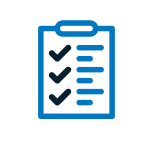 We will review and audit your entire system to identify ways to maximize efficiency; while reducing waste, energy, maintenance, and equipment costs.

We have rental or loaner equipment to support our customers and facilitate maintenance or repairs while insuring maximum plant productivity.
D.L. Thurrott has a full service repair center ready to provide you with our excellent services and
specialties designed to fit your needs. Below is a list of our wide variety of services we provide.
•Breathing Air Compressors
• Oil-Free Rotary Screw Compressors
• Oil-Free Scroll Compressors
• Diesel Driven Air Compressors
• Lubricated Reciprocity Air Compressors
• Non-Lubricated Reciprocating Air Compressors
• Twin Tower Desiccant Dryers
• Refrigerated Dryers
• Nitrogen Generators
• Close-Loop Cooling Systems
Painting, Dynamic Balancing, and Sandblasting 
Efficiency Upgrades
Surveys, VFD installations
Fabricating, Welding, Testing, and Conversions
5 ton Crane
Assembly, Installation, and Start Up
High Temperature Oil, Fuel Forwarding, and Pressure Boosting Skids
Mechanical Overhauls, Laser Alignment, and Preventative Maintenance Programs
Industrial Repairs and Mechanical seals
SPM Bearing Analysis and Large Pump & Parts Inventory
• Factory trained, experienced craftsmen work in strict accordance with factory repair guidelines
• For quick return operations, we offer an exchange program covering a wide range of rotary equipment
• We maintain an inventory of blower parts to speed your repairs and service visits
• Technical field services include full job-site troubleshooting and repair capabilities from our experienced and authorized service staff
• Diagnostic tools are available for field service and are delivered and used on-site for thorough diagnosis prior to removal
If plate heat exchanger performance lags, it is possible to improve performance through reconditioning.
DLT reconditioning services include:
• Disassembly and visual inspection to determine if components can be reconditioned or need replacement
• Removal of glued gaskets, usually with the use of special nitrogen de-bonding systems
• Plate cleaning
• Preparation and application of new gaskets to the plates according to updated material specifications
• Dye-penetrant testing, if required, to verify plate pack integrity
DLT also provides all brands, which enables you to get all spare parts and reconditioning services for all makes of plate heat exchangers from a single, reliable partner.