HydroThrift Cooling Systems
Whether using evaporative, dry air, shell and tube or plate and frame heat exchangers or a combination of cooling methods, HydroThrift can provide virtually any customer's industrial cooling need with an appropriate closed loop system. All HydroThrift systems are designed as packaged components to facilitate on-site installation.
For over 35 years, HydroThrift has been a world-wide supplier of packaged, closed loop cooling systems.  Experience with a wide variety of industrial equipment cooling applications has enabled HydroThrift to become specialists in the design, engineering, and fabrication of custom heat transfer systems.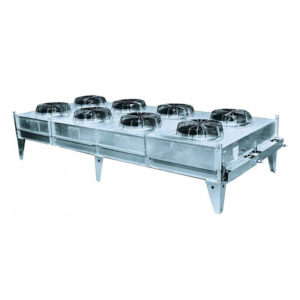 In addition to complete systems, HydroThrift also offers individual heat exchangers and heat exchanger repair services.
• Closed Loop Dry – utilizes an air to liquid heat exchanger
• Closed Loop Evaporative – are two-component systems utilizing a compact pump package and a remote, evaporative type heat exchange
• Open Loop Evaporative – packaged open cooling tower systems (OE) include a cooling tower and a pump and control unit. The pump and control module includes pump(s), motor starter(s), and thermostatic controls for the tower fan motor(s).
• Liquid to Liquid – packaged cooling system which uses a plate and frame or a shell and tube type heat exchanger to cool equipment by a closed loop using an external water source, such as plant process water, tower water, pond or river water
• Chilled Water – utilizes a dedicated chiller for the cooling source
• Heat Recovery Systems – custom systems designed to utilize heat that otherwise is wasted